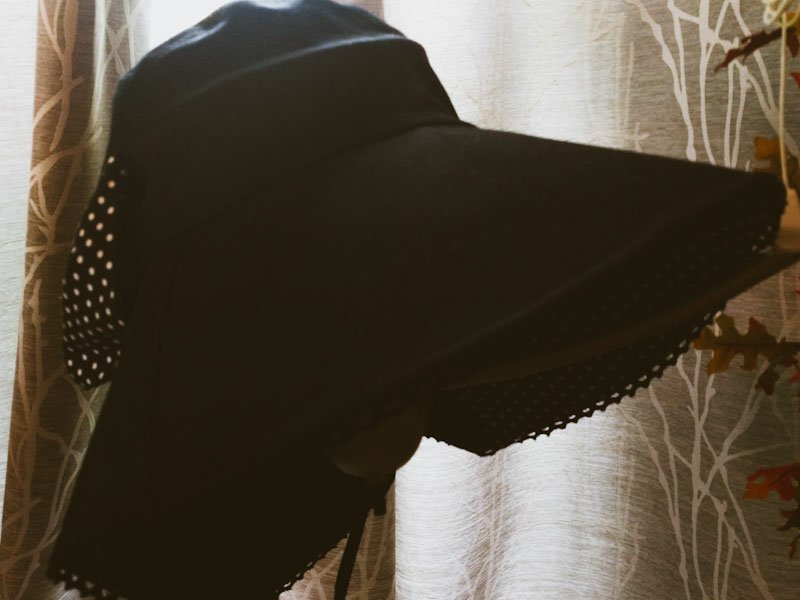 If you didn't think it was possible for a month to physically assault you, I'd like to introduce you to July. Yeah. It's hot.
And before we even made it to summer, I'd already had three sunburns on my neck. Sunhats aren't my style, but one was obviously called for. After way too much searching on Amazon, I found one that makes me look like the silent ghost of a murdered widow. Or at least like a witch who has been reluctantly dragged on a beach outing.
But the sun is already setting earlier each day. Halloween is coming.