If there's one thing I love more than sneakiness, it's food. If there's one thing I love more than food, it's sneakiness. I had a hard time deciding which order food and sneakiness needed to be in for that last sentence.
Recently, a friend on facebook asked:
"What's the best way to sneak a quarter of a pie into a movie theater? Y'know, hypothetically. Thinking hoodie pocket with a bag."
My response was brief, but that's only because it would have looked weird to write an enormous comment on this topic.
No, not topic.  Lifestyle.
Here are my strategies for sneaking food and beverage into places where I'm not supposed to have food and beverage.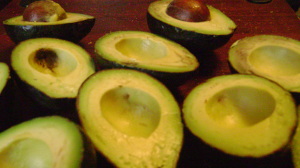 Bags and pockets
This is one area where women have an advantage. A lot of women have a "movie purse," usually something big, blocky, and obvious. I've yet to see a movie theater check one of these bags, but why draw attention? Wedge or tear-drop shaped bags appear smaller than they are. My movie purse is a skull-patterned red sack with a top that tapers into a shoulder strap. I'd say it's a chic shape for a bag, but honestly, I don't have a damn clue.
One day in second grade, my friend Tom snuck tater tots into his pockets and brought them back to class. All the kids whispered about the tater tots with some combination of disgust, awe, and jealousy. Suffice it to say that I broadened my definition of pocket food that day.
Binders
Carrying around a fuck ton of office supplies nearly every where I go has taught me the utility of binders for hiding things. A large-spined binder would work well for smuggling bagged pie, and trust me, no one is going to be going through your binder to see if you're hiding something. To most people, binder=boring.  They will assume you're a film student, or writing a review, or someone so boring and so busy that they bring office work to the movies.
Zip-lock bags
Accessiblity is key. Once you get the food in, how will you eat it? If you're in a darkened movie theater, you can basically go to town on a whole Thanksgiving dinner, and no one will care unless your gravy-slurping ways drown out the intensely whispered dialogue.*  With a zip-lock bag, you can eat food of any consistency, held at any angle.
And, no, I've never brought an entire Thanksgiving dinner to the movies.
What?
Was that a challenge?
Moxie
Not the cola.  You should only sneak that in somewhere if you enjoy the taste of earwax and death.  You can often go in boldly, with food or beverage in plain sight. Act casual. Show no sign you're doing anything wrong. Don't look around to see if anyone is looking at you. Most people aren't paying attention and don't give a shit. This is how I "snuck" coffee past my high school band teacher every single day without getting caught while my younger brother had his mug confiscated. I walked casually, and let the flow of students screen me from view.
Now, go forth.  To the movies, to the library, to school, to work.  To stores and to restaurants that sell one thing when you want to eat another.
---
*Does this bug anyone else? When something onscreen is really dramatic and important, the characters whisper. You know, so you can't actually hear what's going on in the damn movie. I've been watching for years to catch someone doing this in real life, and it never happens.