It is a white-frosted cake edged with ripples and poofs of day-glo aqua created from an unfathomable amount of food dye. "Happy Birthday" is written in perfect school teacher penmanship, in some sort of color-coordinated bright shade that would make the 80s proud. And of course, there are handfuls of thick, round sprinkles, in case you needed to be bludgeoned over the head with the overall message: this is a festive fucking occasion.
I don't want any cake.
Yes, I am sure, thank you. I don't need to reexamine this decision.
It's not about the cake. It's not about the calories or sugar, or even the wheat, which I don't digest well. It's about you questioning my decision, which is among the most inconsequential decisions I will make in my life. Maybe I'm not actually sure? Maybe I haven't thought it through enough? Maybe I should text a friend and see what they think.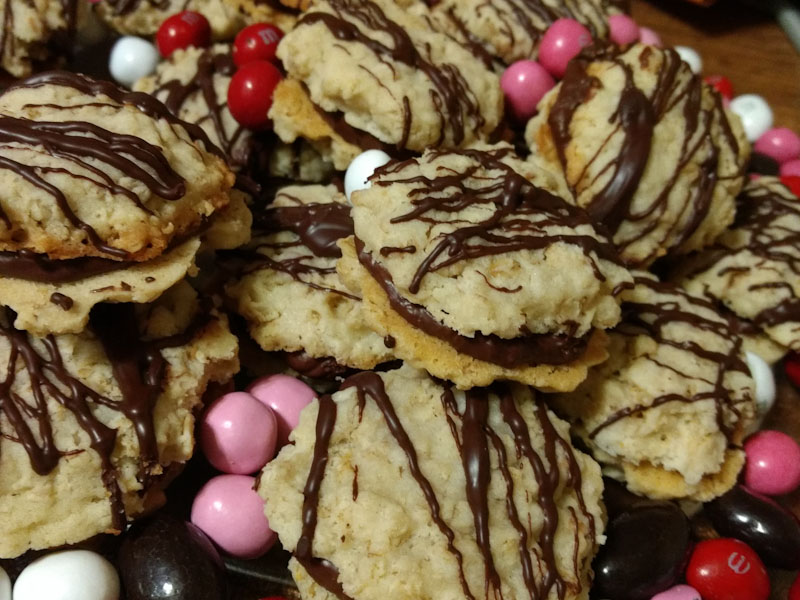 Although it's not limited to women, a lot of women are socialized to ask this, and in name of being a good host, to push food in general. I wasn't socialized this way, and it's not my personality either. I'm way on the other end of the spectrum: I forget to introduce people properly, and to offer them water or stale gluten-free granola bars until they've been over for hours.
But asking "are you sure you don't want any?" isn't hospitality; the dish has clearly already been offered at least once. That was hospitality. "Are you sure?" is pushiness disguised in a hideous leisure suit of unwanted fruit salad.
And yes, I see that you are putting the pile-of-pudding-and-Cool-Whip-thing in the fridge where it will be inaccessible for all time. Since I didn't want any before, its sudden inavailability is a moot point.
On a similar note: yes, I'm sure I don't want a seat. I drove to get here; I've already been sitting. "Are you sure?" is definitely not limited to one thing, which is why I didn't add cake, alcohol, or children to the post title.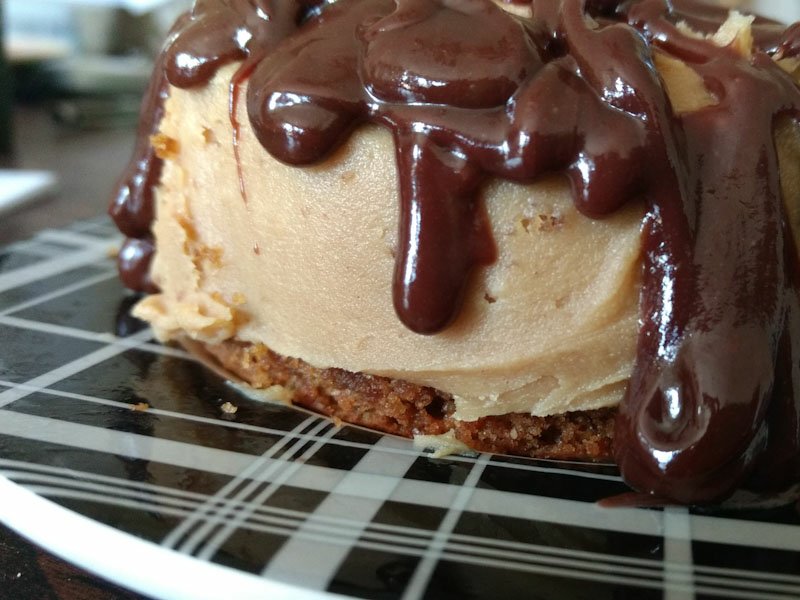 Don't even try to turn something down if your weight is anywhere in the same solar system as skinny. At the lower end of my general weight range, it's not enough for cake-pushers to ask, "Are you sure you don't want any?" at minute-and-a-half intervals. At the lower end, they also add, "But you're so skinny."
The wise ass part of my brain would always think, "Yeah, I'm skinny because I'm not eating the cake."
"Skinny" is an adjective that gets thrown at women below a certain weight, whether or not it's an accurate term. You should eat the cake because you're skinny. I'm not skinny, and in fact, have a fair amount of muscle. But that doesn't matter either. Skinny people can turn down cake too.
And I still don't want the cake.
If I say, "Next week I'm going to hop a train with nothing but a backpack, a notebook, and a toothbrush," you should probably ask if I'm sure. You could say that it sounds like quite an adventure, but am I sure? Have I considered that the day-to-day of this might not be as romantic as it sounds, and that water is heavy but also necessary, and oh hey, that I have a kid?
If I say, "Tomorrow I'm going to go get a face tattoo so I can emulate my favorite Star Trek character, Chakotay," you should question this too. Feel free to ask if Chakotay really is my favorite character, really, and if a face tattoo is the best way to pay him homage, and even if it is, is there the tiniest chance that a face tattoo will negatively impact a lot of the rest of my life?
If I say, "I am going to get a mountain lion as a pet," you should absolutely feel free to ask if I'm sure, and to point out that I'm not big on cats, and that some aspects of this plan might need a little work, even if, technically, the lease allows us to have a cat.
But it's not a major life decision or a ridiculous plan. It's a pan of brownies. The top is shiny and crackly in the way that brownies from a mix usually are. Some of them have been mounded up on a paper plate in a heap that is several steps shy of decorative. Which doesn't make them bad, but I don't want any. Even if you don't want to bring home most of a pan of brownies because you will be tempted to eat them all, and you didn't substitute the applesauce for canola oil like Weight Watchers said, dammit, I don't want them.
I am sure.
I am still sure, even though you asked again. The brownies are not my problem.
I am sure.