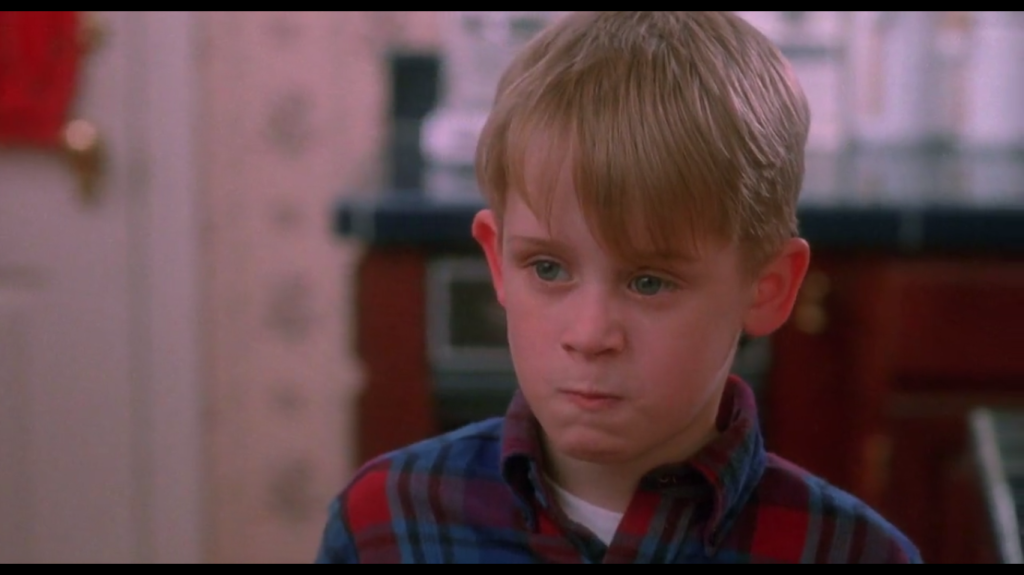 It should go without saying that anyone who grew up in the 90s wanted to be Kevin McAllister, hero of the only two Home Alone movies that count. Who doesn't want to sled down the stairs on a toboggan or zipline into a tree house? For me, it goes way beyond the desire to have a huge house all to myself and the awesome trap-making skills to defend it. After over two decades of watching Home Alone 1 at Christmastime, the ways of Kevin have had an indelible effect on my psyche that I'm only now starting to realize.
Kevin taught me how to best utilize my time when I have the house to myself.
If I'm home alone, it's almost guaranteed that there will be ice cream, cookies, and TV. Normally, I'm not even a couch potato. Eating junk and watching rubbish? Yes, please.
Kevin makes a mean diagram.
I'm a great lover of diagrams, but even on a computer, I can't make as good a diagram as Kevin does. Putting colored pencils to their best use possible, Kevin creates the true diagram's diagram, complete with spatially inaccurate maps of all his traps, unnecessary, colorful illustrations that take up a ton of space, and arrows with colored-in tips, that extra little detail that shows how much care he puts into his diagrams.
Kevin is the Sun Tzu/ Grand Admiral Thrawn of the elementary school set.
He manipulates Harry and Marv's attempted entries into the house, somehow knowing that after Marv tried the basement and lost his shoes and socks, he would then try the window and step on stabby-crunchy glass ornaments. Of course the traps are impressive, but the subtle psychological manipulation is even more so.
Kevin is self-educated.
I didn't know how to do laundry until I was 16. But when Kevin is left home at the age of 8, he quickly masters the skill, even conquering his fear of the furnace to do so. Between Home Alone 1 and Home Alone 2, it's obvious that Kevin upgrades his skills at making elaborate, painful traps. He goes from Micro Machines and glue 'n' feather traps, to setting up an arc welder to electrocute a sink. Who taught him how to do that? School? Please.  And there's no way his parents taught him how to do that stuff. Especially not his dad, who is the only member of his immediate family that isn't a jerk to him the night before they leave him home alone.
Kevin is a master of fire.
C'mon. When I was eight, I couldn't even light a match. Still can't, actually, unless it's the light-on-box kind. Fireworks are the least of it. This is a kid who makes a blow torch trap and a fire-lightbulb trap, while strategically deploying volatile chemicals.
Kevin knows how to improvise.
Despite his extensive plans, Kevin never sticks to them rigidly. He grabs Buzz's tarantula and throws it at the bad guys when he needs to get away. Earlier in the movie, he escapes Harry and Marv by hiding in a nativity scene, which also shows a keen instinct for disguise that we don't see much of.
Kevin is a fair arbiter of justice.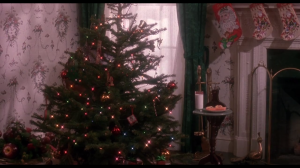 After the bad guys are carted off in a cop car, Kevin cleans the entire house. The tree is decorated, the laundry is clean, and there's fresh milk in the fridge. When the family arrives home, the only signs that anything happened are a single gold tooth on the floor, and Buzz's entire room. I suspect that Kevin is capable of rebuilding Buzz's shelf, if he wanted to. But he doesn't, and that's because Buzz is an asshole.
---