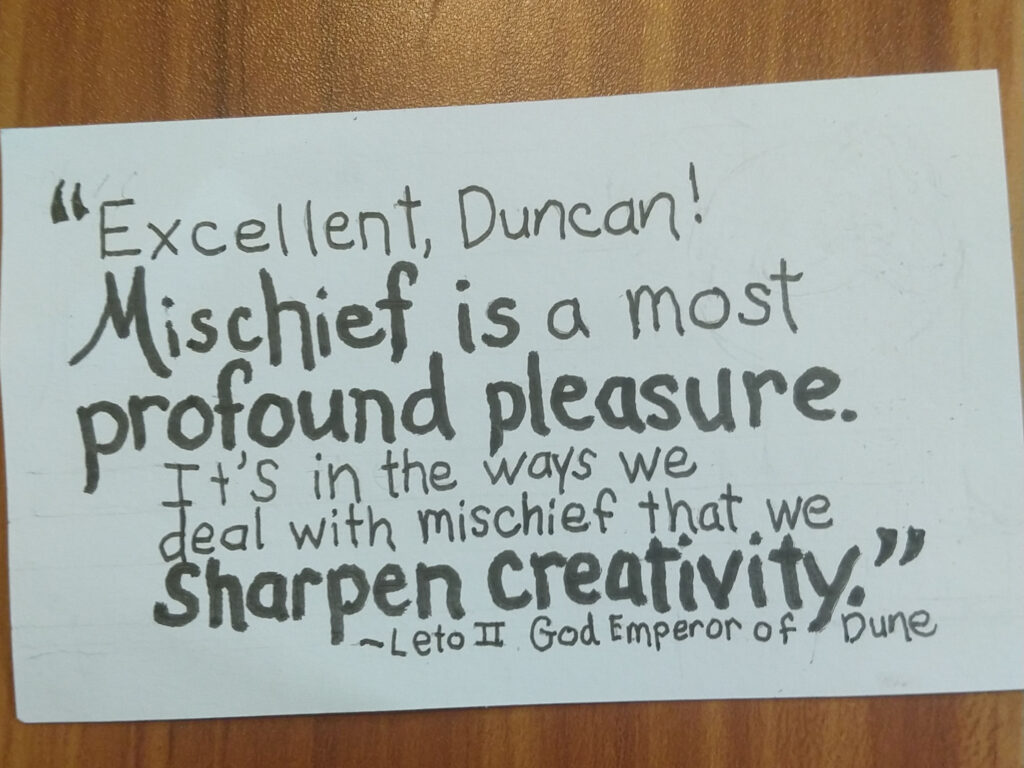 Continuing last summer's re-read of the Dune series by Frank Herbert, I picked up with God Emperor of Dune a few days ago.
My reading choices are often dictated by whim or nostalgia, and so Dune has to be read in the summer, just like the first time I read it.
So far, I'm enjoying the character of Leto II quite a bit. Where Paul Atreides is all doomy and self-important, Leto II is much more fun and quixotic.