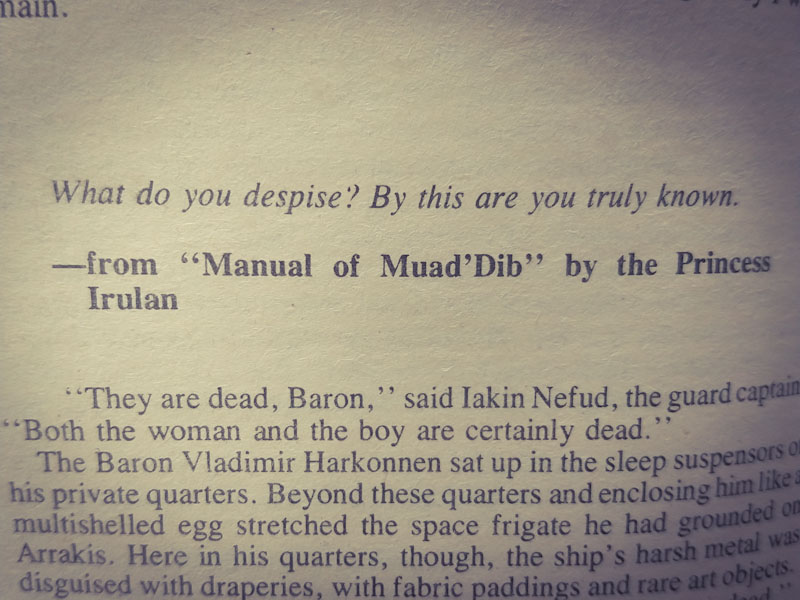 "What do you despise? By this are you truly known."
When I first read that quotation in Dune twenty years ago, it struck me as something true and profound. It's been incorporated into my worldview so long and so thoroughly that I don't always notice the words themselves, even if they're there at the back of my mind.
It's one metric by which I judge others and myself, and it's something that's been in my head a lot lately not only because I am re-reading Dune and realizing what a formative book it was for me, but also because of everything going on in the world right now.
We live in an age of militant, polarized opinions. Some people share their opinions online; others go out to protest. Either way, this is always the question I ask.