I assumed that renting a six-hour documentary when I have a toddler was a ridiculous act of optimism. Surely, in these tiring times, my partner and I would lack the mental energy to watch a history documentary instead of the same episodes of 30 Rock for the billionth time. Surely, if we managed to start it at all, we would manage about 45 minutes. Then we would return it to the library, making sure not to do anything to invite a conversation with the librarian about our documentary-watching failure. I had high expectations about Ken Burns' Prohibition, but I still didn't expect it to be so fascinating that I would be motivated to finish it well before it was due.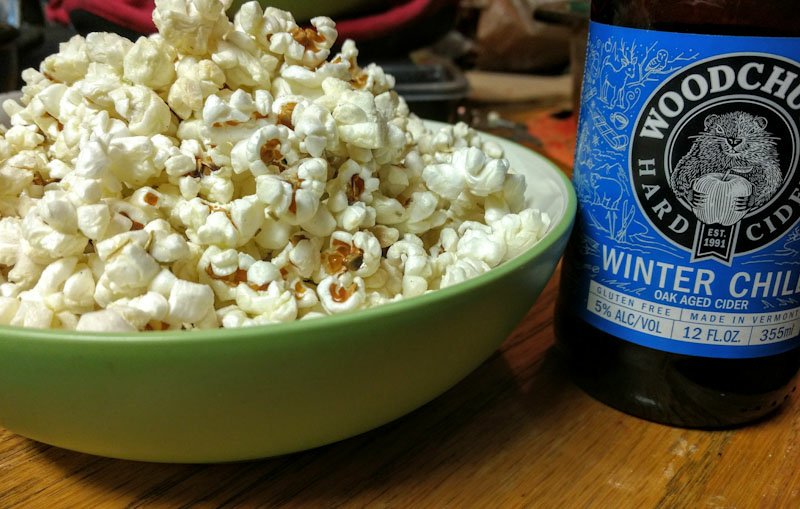 I learned so many interesting things about Prohibition—and especially the social conditions leading up to it–that I have found myself telling people about it all the time. I don't know how many unspoken social conventions I've broken by blurting out Prohibition stories in the middle of a conversation, but here are some of the ones that have stuck with me.
Income tax is just over 100 years old.
Since I never learned otherwise, I always assumed that income tax has existed since the start of the country to satisfy government greed and also to birth the energy vampire known as TurboTax.
Nope! Well, probably a little bit. But income tax was also related to the fight to prohibit alcohol—one of the things standing in the prohibitionists' way was the enormous amount of tax revenue generated by the alcohol industry. With income tax passed in 1916, that gave the government an extra source of income to draw from, and struck a blow to the alcohol industry.
This is part of the reason that Al Capone was taken down on charges of tax fraud. Watching the documentary, I kept wondering why he didn't just hire an accountant, when he was clearly rich enough to hire an entire team of accountants and maybe even pay them to fight tigers or make him sandwiches out of tiger baloney. Income tax, at that time, was still not well understood, and so it ended up being a weak point for Capone.
Alcohol totally took the rap for capitalism and patriarchy.
One of the chief complaints about alcohol, especially by the 19th-century women's groups who initially sought to make the United States a dry country, was about husbands who would drink and then come home to abuse their families. Hand-in-hand with that was the idea that the men needed to go to the saloons on a Friday night after a hard work week. Their lives in manufacturing jobs were so tough that it was their right to unwind. Sounds like patriarchy to me—with a bit of capitalism for spice.
In other words, alcohol became a scapegoat for what was actually a feminist issue, and a workers' rights issue. Ultimately, banning alcohol couldn't solve these problems.
Empowerment means awesome vigilante stone-throwing.
In the 1800s, there was a woman named Carry Nation, who was the head of the Women's Christian Temperance Union in Kansas. Alcohol had screwed over not one, but two of her marriages, and after a number of ineffectual marches, she heard the Voice of God and turned into a crazed vigilante. She was especially pissed because Kansas was supposed to already be a dry state, but it sounded like there was a saloon every couple blocks. Kind of like Dunkin Donuts in modern day New England.* The morning after hearing god, she hid a bunch of rocks in paper wrappings, then went to the nearest saloon and starting chucking the rocks at mirrors, bottles, and all the other breakables. She then went on and did this at a few more places. She was arrested so many times that we lost count while watching, but every time it was the same story: she would be released from jail, and then go grab more rocks and break saloons. This sometimes happened multiple times in a single day. Eventually, she upgraded to a hatchet.
It's possible to be so nice you lose all sense of morality.
One of the era's big bootleggers, George Remus**, murdered his wife after a short stint in prison during which she had an affair with a prohibition officer. This apparently occurred while he was on his way to their divorce proceedings. Remus acted as his own lawyer, and decided to play the temporary insanity defense, which was a maverick move back then. The jury declared him not guilty because they knew he'd had a rotten Christmas the previous year, and wanted him to have a better one this time around.
So even though he took a life, the jury decided to give him a break for the holidays. That's some Christmas song material, there. It's better than Christmas Shoes, anyway.
And the number one thing that stuck with me from Prohibition?
A handful of slippery, vague ideas about how people act and opinions form. It's a slow process. Then, as now, people tried to solve problems by attacking convenient scapegoats instead of the root of a problem. People keep saying that we live in politically divisive times. I think that's true, to an extent, but the way that citizens of the 19th and early 20th centuries divided into wet and dry camps looked familiar to me. Movements rise and fall on the tide of opinions and ideas. That hasn't changed today.
That's comforting and depressing at the same time.
---
*If that was the case, then clearly, law or no, Kansas could not get rid of the saloons. How would anyone give directions?
**I don't know if he has any connection to Romulus and Remus, or if he could turn into a wolf.