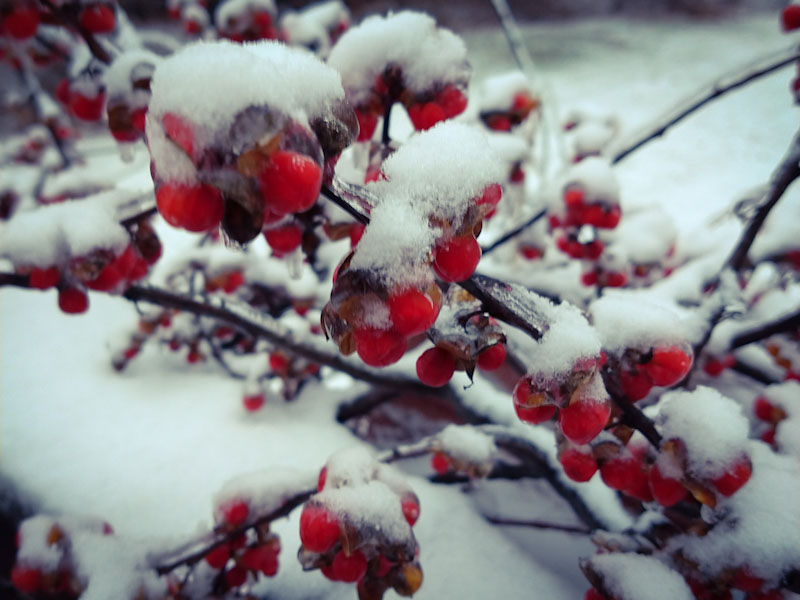 For more than a month, I've been trying to answer the question of whether or not 2019 was a good year. I'm not ready to touch whether or not the 2010s were a good decade. This was the fourth time in my life I've watched one decade change into another, and the fact that I'm aging is hitting me hard lately. But a year? I can handle that.
---
Writing-wise, I kicked ass this year. I relaunched this blog (to no fanfare, as I don't fanfare well), and I've been working diligently on Stars Fall Out. I came out of the combined writing slump of 2017 (anxiety) and 2018 (baby).
Despite this having been my worst mental health year since I was diagnosed in 2012, my writing hasn't been stomped on by my anxiety the way it was in the past. I have a toddler, and so many weeks, I didn't write as much as I wanted. Still, 2019 is the most consistent I've ever been.
---
I had a string of bad haircuts, culminating in me giving in and getting a professional haircut for the first time in three years. I'm still pro diy haircuts, but this year was one botched experiment after another.
---
I lost two aunts and a great aunt. As a result, I've put more thought into my own death than I probably have before.
Don't embalm me. Put me in a simple box, and let people write and draw on the box. Plant a tree over me.
---
I made less art and went on fewer adventures than I wanted.
It's no surprise to me that they've both been weak; I've long considered art and adventures to be two sides of the same coin; one is the input, the other is the output.
My writing is a form of art, and that went well. But there's only so much to pull out without putting something back in. I miss sketching, watercolor, collage. I miss going to new coffee shops and cemetaries and turning down intriguing roads.
The exception to not having many adventures were the ones I took with my toddler. She loves Dunkin Donuts, but I don't know how many times one can go to Dunkin and still count it as an adventure.
---
When I try to figure out what 2019 was, I keep thinking about what turned out to be my flagship anxiety problem. It started when I paid off my car earlier this year.
Specifically, I paid it off a year and a half early to save more money in the long run, including on my insurance.
I was supposed to follow up by letting my insurance know that I had done this, which would give me full control over my policy again so I could choose cheaper coverage options, thus saving myself $200 per year.
This was a smart plan, but I can't handle phone calls, and I didn't do it. Reasons and excuses rolled one into the other, snowballing for weeks and then months. Knowing better isn't doing better.
Around this time, the trichotillomania I've dealt with since my teens hit me the worst its ever done. Every so often, I'll pull out eyebrow hairs while reading or thinking. I don't typically notice until my thumb and forefinger come into view with five or six hairs pinched between them. I usually have months between episodes, so it hasn't been too big a deal.
I don't think it's a coincidence that I haven't had my eyebrows in their entirety for the same amount of time that I've been procrastinating on this call.
My social skills have seemingly deteriorated, which makes sense because assuming they are actually a skill and not a talent, one would have to practice to keep them sharp. It's been a bad year for social anxiety, and I haven't done well at keeping in touch with people. Low key texts to friends get wrapped up in the bigger anxieties of every other correspondence-related task I'm putting off. Like that phone call.
So back to that. For ten months, I assumed I had to make a call. For anything important, it's always a call. No matter that we've advanced technologically to the point where that shouldn't be the case. It's always a damn phone call.
But then I went on to my insurance's website in a fit of desperation, knowing it was a waste of time and I wouldn't find anything. Instead, I learned that I can change my policy online. And because it made me feel like I was doing something, I filled out a contact form and asked if there were any way to have the lien removed from my policy electronically.
I knew this wouldn't be possible. I knew they would tell me to call.
Instead, six hours later, I got an email that said it would be taken care of.
AFTER TEN MONTHS. That was it.
I'd love to see if my eyebrows grow back.
---
I couldn't tell you why I started a list with every single year of my life and tried to label each year with a single word.
2009 The Year of Depression.
2015 The Year of Change
2017 The Year of Pregnancy
2018 The Year of the Baby
I've only managed to label six years of my life, and those ones came to me easily. The others bleed together. Nothing clearly demarcates them except for the numbers we put on calendars.
I remember twenty years ago, in 1999, the odd precariousness of realizing that all four numbers would be wiped away. 2000 would be a new, different world. This is both true and untrue of every new year that comes.
A few weeks ago, I asked my partner if he thought 2019 had been a good year. His response? A series of quizzical noises.
Huh?
Eh…?
And so it came to be that 2019 was The Year of the Mixed Bag. I don't know if time and introspection will turn that into the official label, but it's true for now.
---