The other day I wrote about how I ended up with a love triangle in Stars Fall Out–something that surprised me (but shouldn't have) and made me suspicious, as I'm not typically one for romantic storylines.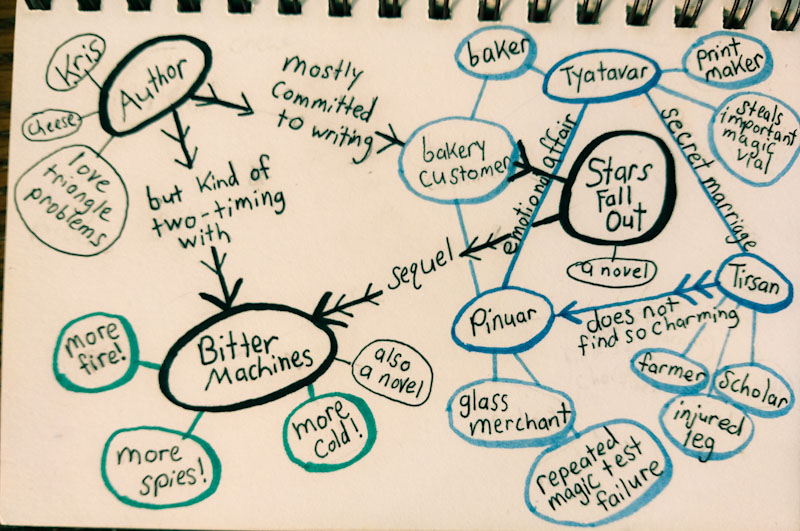 There's also another love triangle, and that's me two-timing Stars Fall Out with its sequel, Bitter Machines.
And there's a third one, which is me making a love triangle diagram instead of working on either book.
And a fourth one, in which I'm in a relationship with a human being and run away to my office to do all of the above.