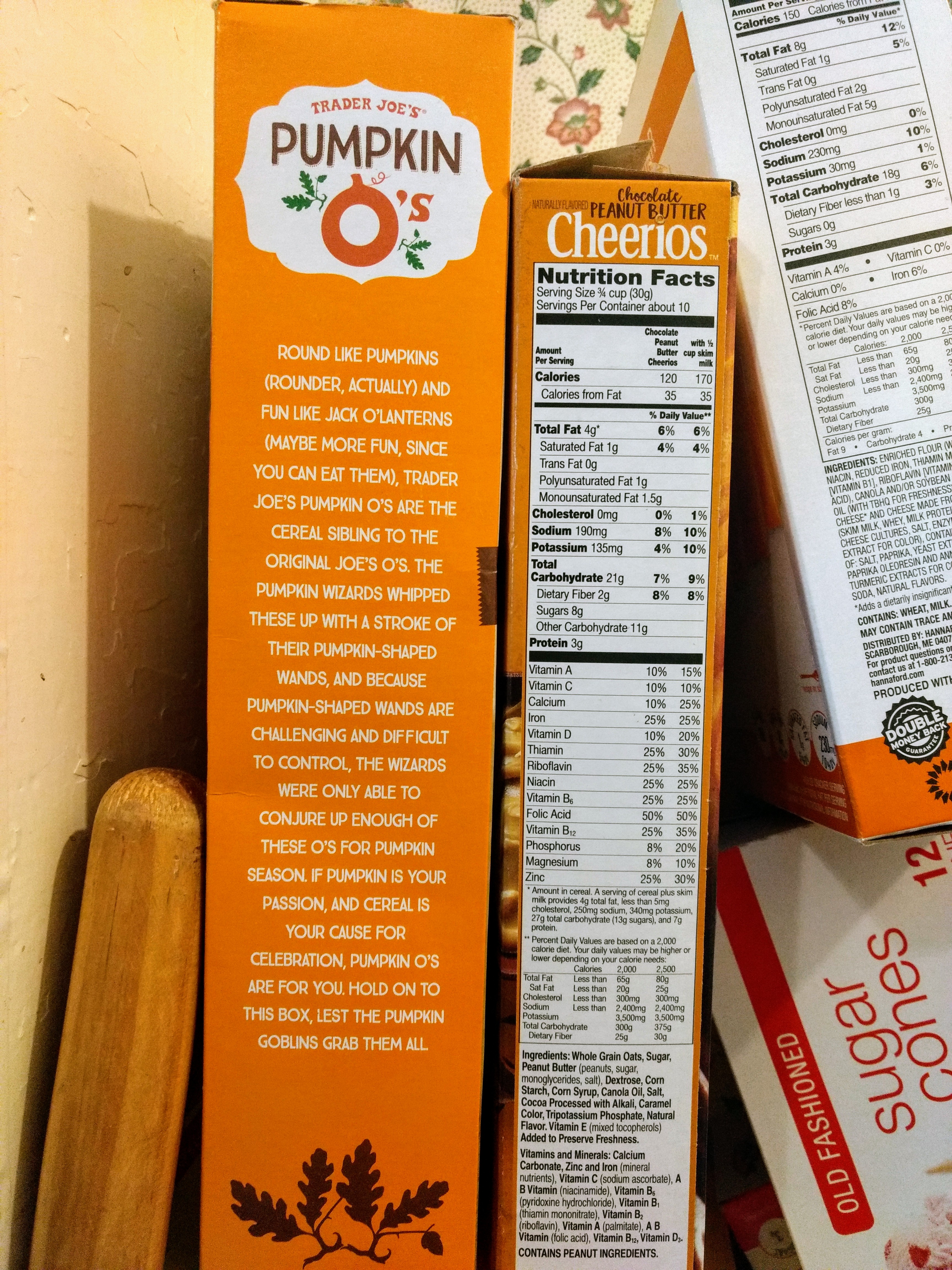 "…hold on to this box, lest the pumpkin goblins grab them all."
Thus reads the warning at the end of the side-of-box copy on Trader Joe's Pumpkin-O's.
Of course, I wrote a book called Pumpkin Goblins, so this was hilarious to me. My partner and I discussed whether we thought the pumpkin goblins would actually steal someone's Pumpkin O's. I said, no, they wouldn't. They're professionals. They won't mistake a cereal for a real pumpkin. Pumpkin sense goes deeper than eyesight.
He said, yes, they would, but not when they're on duty.